Woodworkers Edge Rule
Agathe P and 266 others like this product
Woodworkers Edge Rule
🔧WOODWORKERS EDGE RULE - T-Square is the series of precisely machined indexing holes and the spring-loaded, tight-tolerance indexing pin that meshes with them. The pin snaps into place giving you the confidence to know it is spot-on accurate.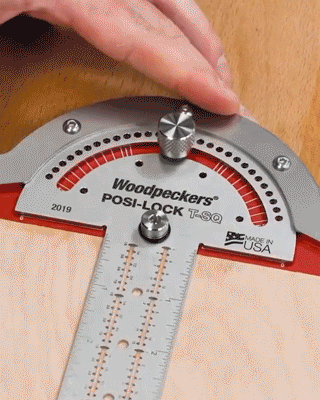 🔧UNPARALLELED ACCURACY - Our latest precision ruler can provide unparalleled accuracy for your panel layout work. Just press the head to the desired angle, and then press the straight line. The head can be adjusted between 0° and 70°, and is firmly locked every 5° (plus 22-1 / 2° and 67-1 / 2°), so as to provide you with an accurate reference angle and length respectively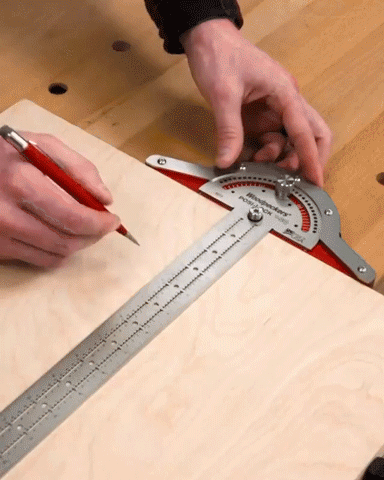 🔧PERFECT WOODWORKING LAYOUT TOOLS - Even when you're not working with angles, this is a layout tool you'll reach for on almost every project. Just drop your pencil in the notch and slide the head along the edge of your stock for a perfectly parallel line.
🔧THREE SIZES AVAILABLE -

 

It is 10 inches, 15 inches, or 20 inches. Both edges of the blade are laser engraved with an inch scale in 1/32" increments. The graduations are held to a tolerance of ±.004" total accumulated error over the length of the blade. The thin blade is easy to read and minimizes parallax error.
🔧Best Gift -

 

Woodworkers Edge Ruler is the best choice for those who like woodwork. You can also give it as a gift to your father or friend
Package Include:
1 x Woodworkers Edge Rule

At Meliased we make sure our customers are covered under our 100% Satisfaction Guarantee Policy.
Return any item within 60 days hassle-free and have any item thaat comes damaged resent free of charge.
We always offer FREE 2-Day Shipping.