Whitening Cleansing Gel
Agathe P and 266 others like this product
Removes dirt from shoes, get back your white sneakers!
💫Restoring White: Unlike other products that whiten shoes by covering, it removes yellow dirt by chemical reaction, restoring its true color essentially.
💫Multifunctional: It can be used to remove dirt from a variety of white shoes, such as shell-toe shoes, canvas shoes, sports shoes, air force shoes, and so on.
💫Safe for the Shoes: Composed with a gentle formula, it has no damage to the material and surface of the shoes, which is safe and harmless.
💫Easy to Use: Comes with a squeezing nozzle, which is easy to use and can spread evenly without soiling your hands.
💫How to Use:
Clean the shoes
Stick

the tape

Apply the gel
Wipe off and clean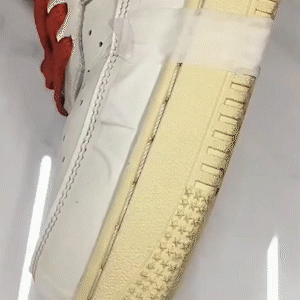 💫SPECIFICATIONS
Size: 8.5 x 6cm

Weight: 90g

Capacity: 90g (Enough for 6-12 Pairs of Shoes)
PACKAGE INCLUDES:
1 × Shoe Whitening Cleansing Gel
At Meliased we make sure our customers are covered under our 100% Satisfaction Guarantee Policy.
Return any item within 60 days hassle-free and have any item thaat comes damaged resent free of charge.
We always offer FREE 2-Day Shipping.