Water resistant silicone shoe protector
Agathe P and 266 others like this product
Your shoes won't get wet or dirty anymore!
Do your feet get cold easily because your shoes get wet? Are you afraid that your precious new shoes will get dirty? Our waterproof silicone shoe covers are the ideal solution for you.
These shoe covers fit any shoe perfectly and can be used by anyone. With a waterproof shoe cover, you can make sure your shoes are protected in the rain, snow, or during a long walk.

t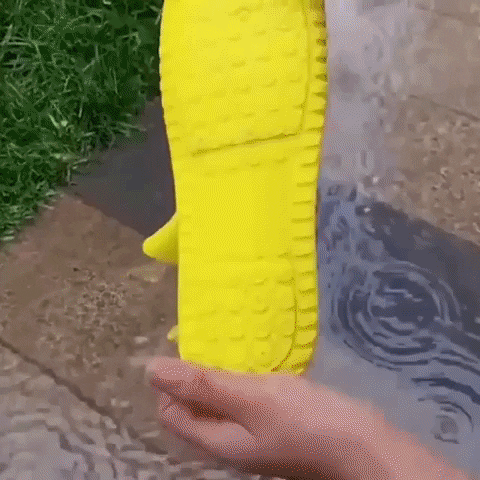 The shoe protectors are made of high-quality silicone and have a non-slip bottom so that they can also be used in the snow to prevent slipping. The durable material ensures that you can use the shoe protectors over and over again, and thanks to their compact size with plenty of elasticity, you can easily take them along on your travels.
✔
Easy to use
- simply pull the shoe protectors over your shoes and they fit snugly, so you'll never have wet shoes again.
✔
Durable
- the shoe protector is made of durable, easy-to-clean material so you can use it every day, even on a long walking vacation.
✔
Non-slip
- since the shoe protector has a non-slip bottom, they are perfect for cold winter days with lots of snow and sleet. You can rest assured that you will no longer slip.
✔
Compact
- the shoe protector folds up easily so it takes up little space in your bag and you can take it with you wherever you go.
 Specifications

Material: Silicone
Size: S (size 28-34)/M (size 35-39)/L (size 40-44)
Color: yellow/white/gray/grey/blue/red/black
At Meliased we make sure our customers are covered under our 100% Satisfaction Guarantee Policy.
Return any item within 60 days hassle-free and have any item thaat comes damaged resent free of charge.
We always offer FREE 2-Day Shipping.