(BUY 1 GET 1 FREE) Solar LED Light Landscape Lights
Agathe P and 266 others like this product
 Look how the fireflies dance when the wind blows!💫
 
A calming lighting experience like never before, these Firefly Lights gently sway in the breeze to create a relaxing hangout spot in your yard like never before! Completely solar powered, simply stake them into the ground and enjoy.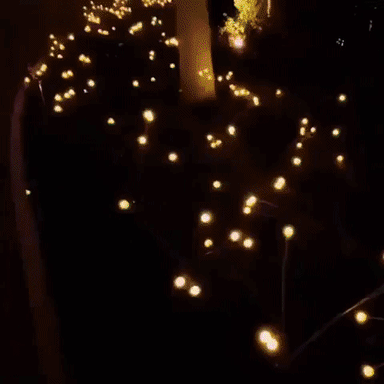 💫Easy, wireless installation: No wires or plugs are needed, just install the firefly fixture in your garden and push the button to enjoy the world's most beautiful solar-powered decorative lights. Easy to use, especially suitable for outdoor use in the night scene
💫Automatic Power On/Off Twilight to Dawn: It automatically turns on at night and off at dawn, which is environmentally friendly and saves energy.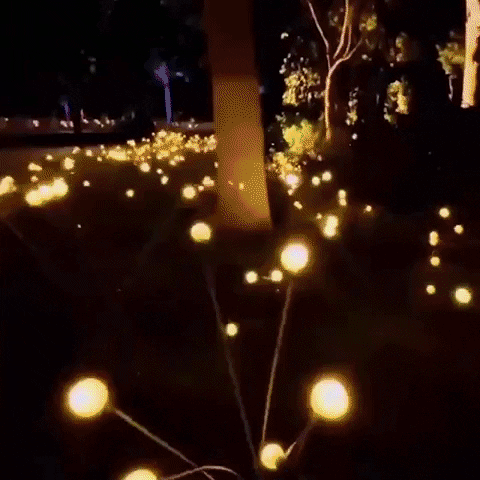 💫Waterproof up to (IP65): Perfect for outdoor lighting, it can continue to illuminate your garden/outdoors even in adverse weather conditions such as rain or snow storms. It is perfectly protected against water and dust.
💫How to install: Plug the switch button under the solar panel and insert the support rod into the ground. You can freely adjust the position according to the actual needs of the installation site, which is very convenient. It automatically absorbs solar energy and has good resistance. It takes about 6-8 hours to fully charge during the day, and the resistance can reach 8-12 hours. 
💫Simply Stake Into The Ground To Install: Perfect for the patio, garden, front flower beds, or even indoors! The warm white lighting creates a calming, relaxed atmosphere anywhere.


💫Specifications:

Material: Stainless Steel + ABS
Max Height: 75cm
Color: Warm White/Colorful
Waterproof Grade: IP65
Battery Capacity: 600mAh
At Meliased we make sure our customers are covered under our 100% Satisfaction Guarantee Policy.
Return any item within 60 days hassle-free and have any item thaat comes damaged resent free of charge.
We always offer FREE 2-Day Shipping.