Silicone Hair Scalp Brush
Agathe P and 266 others like this product
FINALLY, YOU CAN TAKE CARE OF YOUR HAIR SCALP AT HOME! 
This one-hand brush provides gentle stimulation to increase the blood circulation for daily health care with a comfortable and relaxing feeling. Massage your scalp relieving fatigue, pressure, and muscle soreness. Strengthen the roots of your hair and nourish the hair shafts.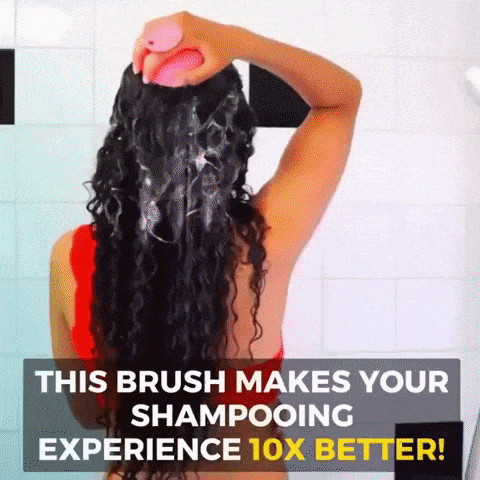 Made of high-quality silicone, environmental-friendly, and safe, suitable for massaging, relaxing, and cleaning your scalp/hair.
Using the brush to rinse your hair shampoo, your scalp will feel so much cleaner also is good to remove dandruff and remove hardened sebum. What's more, it prevents hair loss by scalp stimulation and helps hair to grow.
Another use for the brush is for after the shower or to brush the hair daily. It is much simpler, does not hurt and the knots are easier to remove
- Helps promote hair growth and scalp health
- Lifts up dead skin cells and fat accumulation on the scalp
- Combines well with your favorite shampoo and conditioner.
- Increases blood flow to the scalp
- Thoroughly cleans braids, fabrics, and extensions
At Meliased we make sure our customers are covered under our 100% Satisfaction Guarantee Policy.
Return any item within 60 days hassle-free and have any item thaat comes damaged resent free of charge.
We always offer FREE 2-Day Shipping.