Salicylic Acid Ice Cream Mask
Agathe P and 266 others like this product
100% Pure Natural Three Core Main Ingredients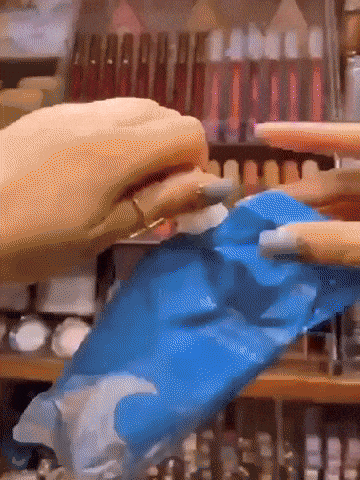 Salicylic Acid: Soften cutin, make skin bright and pure
Dextran: Repair the skin and form a skin protective barrier
Xantan Gum: Nourish and brighten the skin, easily absorbed by the skin
Other Natural Ingredients
Centella Asiatica: Balance water and oil, clean pore deposits, improve dry skin
Aloe Extract: Moisturizing and repairing, smoothed skin
Sodium Hyaluronate: Help reduce water loss, reduce dry skin wrinkles, and strengthen moisture retention
Ceramide: helps create a barrier to prevent permeability. This locks moisture into your skin, which helps prevent dryness and irritation. It may also help protect your epidermis from environmental damage. These benefits may have anti-aging effects.
Aminos Acids: they are involved in almost every body function, including growth and development, healing, and repair.
Vitamin E Extract: is most commonly known for its benefits for skin health and appearance. It can be applied topically to your face to reduce inflammation and make your skin look younger. Many people also swear by the effects of topical vitamin E when it's applied to the face overnight.
Glucoside: Neutralizes skin-damaging free radicals, inhibits the production of pigment to fade and prevent dark spots, boosts collagen production.
Glycerin: A natural humectant or a skin-conditioner, glycerin keeps your skin hydrated, soft, and supple. It also protects your skin from harmful environmental aggressors, while improving its texture. Glycerin also treats several skin disorders, ranging from dry skin to wound healing.
FEATURES
RE-BALANCE AND HYDRATE: Our Salicylic Acid Ultra Cleansing Mask is an effective essence that helps re-balance and hydrate the skin without drying it out. The salicylic acid and Vitamin E extract are active agents to combat dehydration and scaly skin to help with nourishment and smoothness of the skin.
REPAIRS SKIN IMPERFECTIONS: The Ultra Cleansing Mask is really gentle and fast-acting in clearing your skin of the dirt, excess oils, and toxins that cause breakouts and acne. It also refines wrinkles and fine lines so you can get rid of all skin imperfections now!
MINIMIZES LARGE PORES: Our Salicylic Acid Mask is extremely beneficial in unclogging congested skin and minimizing large pores in no time.
LOCKS MOISTURE TO THE SKIN: The Mask also includes replenishing power-up microcapsules that are full of moisture, as well as sodium hyaluronate that locks in those nutrients to completely nurture your skin and bring out its youthful glow.
ALL NATURE INGREDIENTS: The laboratory tested all-nature ingredients in our Salicylic Acid Ultra Cleansing Mask treat your skin very gently and remove all impurities from your skin.
WATER DROPS FORMULA: Our Salicylic Acid Mask has a water drops formula with a refreshed, cool texture that doesn't stick to the fingers. The particles form a protective layer on the skin that is bound to re-energize your skin.
At Meliased we make sure our customers are covered under our 100% Satisfaction Guarantee Policy.
Return any item within 60 days hassle-free and have any item thaat comes damaged resent free of charge.
We always offer FREE 2-Day Shipping.