Ring Resizing Set
Agathe P and 266 others like this product
The ring resetter prevents the ring from slipping off the finger, thus saving your valuable rings!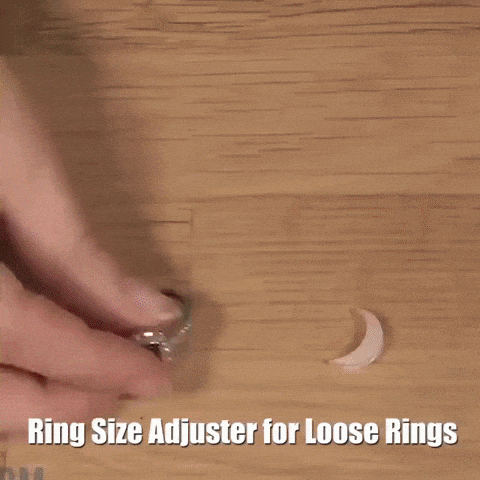 FEATURES:
Universal Compatibility: 8 pieces in 8 different sizes, fit well with the ring width of 1-10mm, there is always one that can meet your needs. Suitable for both men's and women's rings, even for large knuckles. Besides, you can use it to combine several thin rings.
Invisible Transparent Color: The transparent color does not detract from the beauty of the rings, even though their existence is not noticed.
Insert-based design: The insert-based design provides the size of the ring adjuster mold to the curves of the ring band and the buckle can keep the adjuster stay well on the rings. It is also a solution for fingers with knuckle problems, easy to use, and never to worry about scratching the rings or retaining moisture.
Durable and comfortable: Made of soft TPU material, abrasion, and oil-resistant, and have good elasticity, makes your ring sits comfortably on your fingers without pinching your skin.
HOW TO USE:

At Meliased we make sure our customers are covered under our 100% Satisfaction Guarantee Policy.
Return any item within 60 days hassle-free and have any item thaat comes damaged resent free of charge.
We always offer FREE 2-Day Shipping.