Reusable Eyeliner & Lashes Stickers
Agathe P and 266 others like this product
The Reusable Eyeliner Stickers are Waterproof & Long-lasting!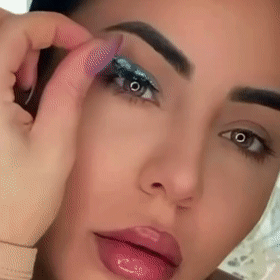 It gives you a killer cat eye in a few seconds and can keep the original shape and color within 3-5 days!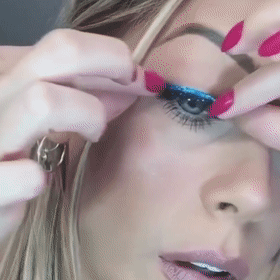 Replace false eyelash glue and liquid eyeliner strips, solve the trouble of drawing eyeliner and the trouble of removing makeup!

For those of you who love make-up, you don't need to draw eyeliner after using this, you will have a nice eyeliner on it!
MAIN FEATURES
Various styles: The reusable eyeliner stickers have 7 different colors of eyeliner stickers, and there are more options to satisfy your amazing makeup.
Waterproof & Long-lasting & Reusable: The reusable eyeliner stickers are waterproof and Long-lasting and can keep the original shape and color within 3-5 days.
Easy to use & remove: Our reusable eyeliner has an eye contour next to the body, so when you place them in the right place on your eyes, you can easily stick them without worrying about skewing. The high-quality cosmetic ingredients can be completely torn apart and are very comfortable when stuck to the skin without any pain. It is essential that you can easily rinse off with makeup remover, body oils, and alcohol.
Perfect for all occasions: Reusable eyeliner stickers can make you shine in Halloween, nightclubs, masquerade, carnivals, cosplay, birthday parties, photography, and other occasions. Create your own unique style. 
USING METHOD Here's how it works...
Start with dry clean skin!
1 - You carefully just peel off the sticker
2 - Adjust it with the outer corner of your eye
3 - Stick it on your eyelid and you're good to go! 
The eyeliner stickers come in tons of different designs and styles for all types of eye shapes and ethnicities.

At Meliased we make sure our customers are covered under our 100% Satisfaction Guarantee Policy.
Return any item within 60 days hassle-free and have any item thaat comes damaged resent free of charge.
We always offer FREE 2-Day Shipping.