Portable Mini Electric Massager
Agathe P and 266 others like this product
WE HAVE THE SOLUTION TO YOUR BODY PAIN!💪
A small device that will make all your aches and pains disappear in minutes. This electric massager helps to relieve the neck, back, waist, hips, legs, and even other parts of the body. It uses 4 different types of massage techniques: shiatsu, kneading, tapping, and massage.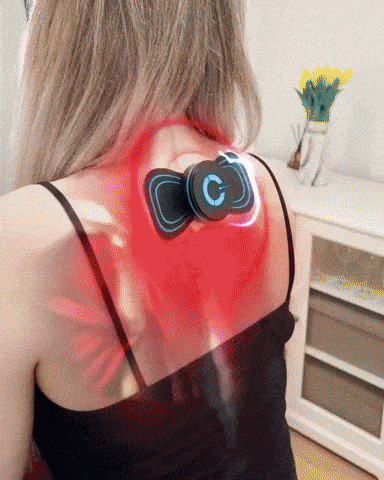 💪Relieve muscle discomfort, activate muscles, and achieve a calming effect.
Set the intensity that suits you. Press and hold the ON button to increase the intensity and the OFF button to decrease the intensity.
The human body sometimes tends to signal us the strain by muscle pain during repeated efforts.

Prevents injuries



💪We should not forget to relax our body and mind regularly to get distance from the pain that comes with daily work, and most importantly: to live a healthy life. You definitely need a well-functioning and practical massager.

Turn the device with the gel patch.
Remove the transparent film from the gel patch.
Attach the device to the selected location.
Press the "ON/INC" button until the light glows constantly to turn it on. Press the "ON/INC" key again until the light flashes to start the application. 
Press the program key to select the desired mode.
💪 PACKAGE INCLUDES:
1 x Portable Mini Electric Massager
At Meliased we make sure our customers are covered under our 100% Satisfaction Guarantee Policy.
Return any item within 60 days hassle-free and have any item thaat comes damaged resent free of charge.
We always offer FREE 2-Day Shipping.