(BUY 1 GET 1 FREE) Portable Cup Holder Meal Tray
Agathe P and 266 others like this product
NOW YOU CAN EAT IN THE CAR WITHOUT ANY PROBLEM!🥤🍟
Adjustable cup holder tray, attached to the front seat or back seat cup holder, provides a convenient place for your favorite snacks, burgers, french fries, fast food boxes, keys, and other small items. The base of the tray can be adjusted, the cup slot is unlimited. It is universally used in various models on the market, car off-road vehicles, etc.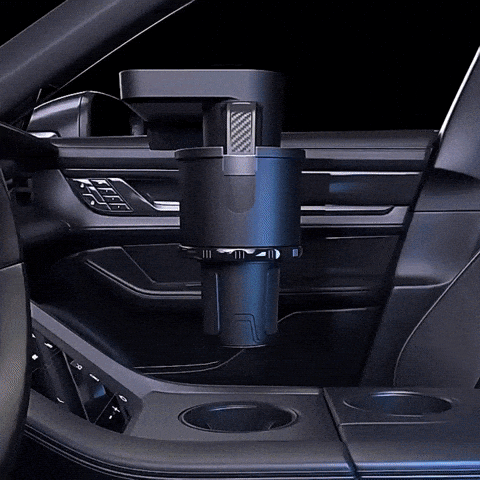 Its compact design makes it easy to transport and store. You can easily leave it in the car without it getting in the way. It is also easy to wash and dishwasher safe.
Its material ensures that it will be durable, it does not break easily. Shockproof, it will last a long time
🥤ADJUSTABLE BASE
The base of the cup holder can be moved from left to right. The position can be shifted and adjusted according to the space of the car body, which is the most comfortable place for you to reach your drink, and save car interior space.
🥤 ROTATING DESIGN: 360° rotatable cup body, multiple drinks, and small items can be placed without taking up space.
🥤SPECIFICATIONS:
Color: Matte Black
Material: ABS
Tray Size: 6.3 x 10 inches
Cup Holder Size: 6.2 x 2.3 inches
At Meliased we make sure our customers are covered under our 100% Satisfaction Guarantee Policy.
Return any item within 60 days hassle-free and have any item thaat comes damaged resent free of charge.
We always offer FREE 2-Day Shipping.