Organizador de Cables
Agathe P and 266 others like this product
It's easy to organize cables and keep the kitchen tidy😱
         
Tidy Wrap Cord Organizer: When you use the various small appliances in the kitchen, don't worry about the messy appliances' power cords. The cord organizers will help you keep your kitchen utensils tidy.
Compatible With Most Kitchen Appliances: The cord organizer can be used for all kinds of kitchen utensils, such as mixers, coffee makers, blenders, air fryers, toasters, pressure cookers, and juicers.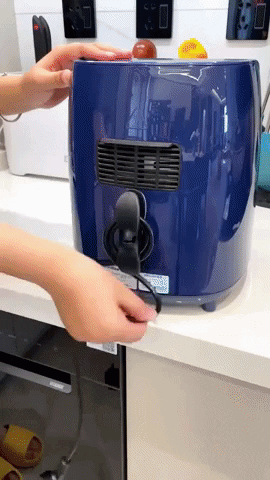 Packaging and Materials: The kitchen appliance cord wrap is made of high-quality rubber, super soft, and not easy to damage. The glue of the kitchen roll organizer is also very sticky and does not easy to fall off.
SPECIFICATIONS:

Material: TPR
Colour: White/Grey/Black
Quantity: 1 pc / 5 pc / 10 pc
Item weight: 30g
At Meliased we make sure our customers are covered under our 100% Satisfaction Guarantee Policy.
Return any item within 60 days hassle-free and have any item thaat comes damaged resent free of charge.
We always offer FREE 2-Day Shipping.