Magnetic Car Protector
Agathe P and 266 others like this product
Protect your windshield and save time!

The Magnetic Car Protector keeps snow, ice and frost off your windshield to save you valuable time and energy on chilly mornings. Simply pull off the windshield cover, shake off the ice and be on your way in no time.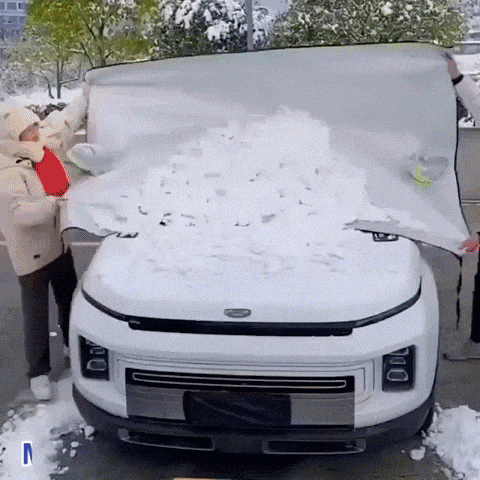 Can be used all year round, you can also use it in summer to prevent UV radiation and insects or bird droppings on your windshield.

No more scratching - Save the time of scratching with the Magnetic Car Protector.
Use all year round - You can use all year for different things.
Stays in place - The weight and magnetic tabs of the keep it firmly in place.
Easy to store - The folding seams and thin thickness make it easy and quick to fold and take with you.
Specifications:
Item weight: 170 g
Size: 215 * 150 * 125 cm
Color: Silver / Black
At Meliased we make sure our customers are covered under our 100% Satisfaction Guarantee Policy.
Return any item within 60 days hassle-free and have any item thaat comes damaged resent free of charge.
We always offer FREE 2-Day Shipping.