Lucky Turn Zircon Ring
Agathe P and 266 others like this product
LOOKING FOR STUNNING PIECE OF JEWELRY THAT ALSO BRINGS GOOD FORTUNE?👌
This exquisite ring is crafted with care and features a dazzling zircon stone set in high-quality gold plated, making it a perfect addition to any jewelry collection.

This intriguing ring features six micro-precision gears spread around the outside that allow the outer rims to rotate independently of the ring itself. Ideal for watchmakers, engineers and tinkerers alike.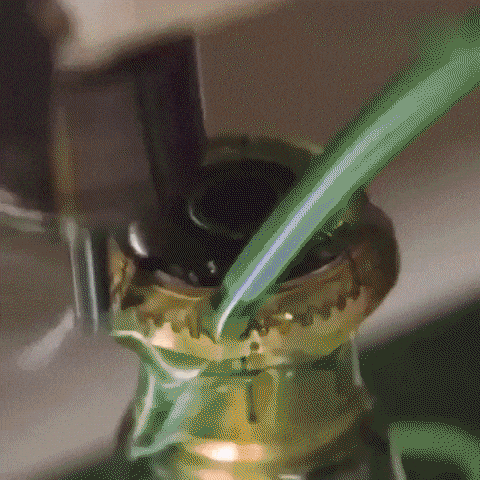 Symbol of Luck: As the name suggests, the Lucky Turn Zircon Ring is believed to bring luck to its wearer. Zircon is known as a stone of good fortune, promoting prosperity, abundance, and success. Wearing this ring can help you attract positive energy and create a lucky aura around you.

Enhances Confidence: When you feel lucky, you naturally exude confidence. The Lucky Turn Zircon Ring can boost your self-esteem and enhance your confidence levels, making you feel empowered and ready to take on challenges. It can be a powerful accessory for important events, such as job interviews or presentations, where confidence matters.

Adds Elegance: The Lucky Turn Zircon Ring is a piece of fine jewelry that adds a touch of elegance and sophistication to any outfit. Its sparkling zircon gemstone set in lustrous gold creates a striking visual appeal, making it a perfect accessory for special occasions or everyday wear. It's a statement piece that will draw attention and elevate your style quotient.

Versatile and Durable: The Lucky Turn Zircon Ring is designed to last. It's crafted with high-quality materials, including zircon stone and durable plated gold, ensuring its longevity. The ring's timeless design and versatility make it suitable for various occasions and can be worn as a fashion statement or as a meaningful accessory.

Thoughtful Gift: The Lucky Turn Zircon Ring makes a thoughtful gift for a loved one. Whether it's a birthday, anniversary, or any special occasion, this ring can be a meaningful token of your well-wishes and blessings. Gifting this ring to someone you care about can show them how much you value their happiness and wish them good luck in life.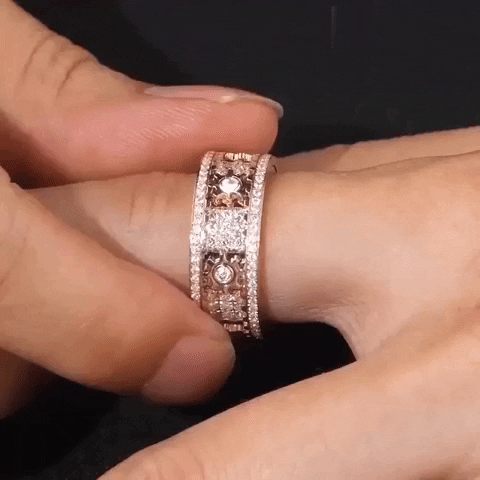 Details
Made of copper-gold alloy / titanium-platinum alloy.
It is durable, won't chip or flake is tarnish-resistant, and is a great alternative to "karat" gold that is reasonably priced.
Looks great and if taken care of should last for many years.
How do I care for my Gear Ring?
Avoid wearing your Ring during any activities that may damage it, such as heavy manual labor, sports, or any activities that involve contact with chemicals or rough surfaces.

Clean your Lucky Turn Ring regularly with a soft cloth and mild soap and water. This will help to remove any dirt or grime that may have accumulated on the surface of the ring.

Avoid exposing your Ring to extreme temperatures, as this can damage the ring's material or cause it to warp.

Store it in a cool, dry place when not in use. This will help to prevent any damage from moisture or other environmental factors.

Avoid applying any harsh chemicals or cleaning agents to your Ring.
By following these simple tips, you can keep your Ring looking great and functioning properly for years to come.
At Meliased we make sure our customers are covered under our 100% Satisfaction Guarantee Policy.
Return any item within 60 days hassle-free and have any item thaat comes damaged resent free of charge.
We always offer FREE 2-Day Shipping.