Glass Cutting Disc Ceramic
Agathe P and 266 others like this product
CUTTING GLASS HAS NEVER BEEN SO EASY, QUICK, AND EASY!😱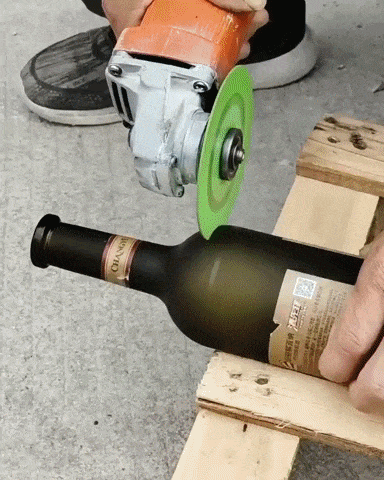 The diamond cutting blade is
resistant to high temperatures to reduce vibration and make straighter, faster cuts.
It is sharp and non-collapsing, one piece is multi-purpose, the indentation is small and it is resistant to cutting and wear.

Scope of application: For smooth cutting, bevelling, and grinding of glass, jade, crystal, wine bottles, ceramics, ceramic tiles, and other materials.

Splinter-free cutting: The ultra-fine 1 mm saw blade does not damage the surface of the object, the grinding force is uniform and the smoothness is good, with low grinding noise and less dust, minimal waste, and a first-class cut!

Easy to use: Designed for use with the Model 100 angle grinder, it is easy to set up and use and can withstand the demands of dry/wet cutting and long continuous cuts.

Advanced materials: Use of diamond, new brazing process, improved and upgraded blade, more convenient, safer, and longer life span.
At Meliased we make sure our customers are covered under our 100% Satisfaction Guarantee Policy.
Return any item within 60 days hassle-free and have any item thaat comes damaged resent free of charge.
We always offer FREE 2-Day Shipping.