Invisible Eye-Lifting by Sticked
Agathe P and 266 others like this product
YOUNGER EYELIDS IN AN INSTANT😱💜

It's a thin strip, which you place on your eye to create a crease, to have bigger more open eyes, and to achieve a more youthful eye-lifted appearance: lower eyelids will appear smoother with fewer lines. As a result, you will look more rested and refreshed.

Eye-Lifting Patches provide an instant eye-lifting to any flaccid, drooping, deep-set, hooded eyelids or even monoliths. Create a natural fold crease for more youthful eyes.
💜FEATURES:
Delicately made of premium PE material, 

invisibly blending

 with any skin tone.
Simply spray water to instantly make them become transparent and durably adhesive. Won't leave any glue residue
100% waterproof, sweatproof which stays all day long.
Can be applied under or over makeup products like eyeshadow, glitters, or foundation.
Affordable
Easy to apply

Breathable and comfortable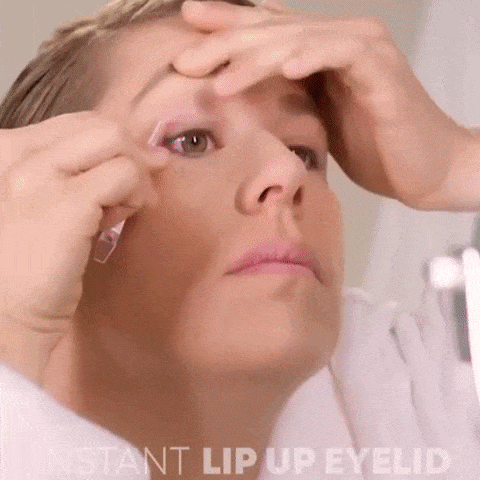 💜HOW TO USE:
Clean up the eyelid
With a tweezer, carefully peel off the eyelid strip
Apply it under your natural crease.
Press the tape strip onto your lid. You may use the flat end of the tweezer to get this done.
Make sure it holds properly by firmly but gently pressing with a 

tweezer.
💜 PACKAGE INCLUDES
At Meliased we make sure our customers are covered under our 100% Satisfaction Guarantee Policy.
Return any item within 60 days hassle-free and have any item thaat comes damaged resent free of charge.
We always offer FREE 2-Day Shipping.