Electric Foot Pedicure Machine
Agathe P and 266 others like this product
TAKE CARE OF YOUR FEET IN AN INSTANT🦶🥰
Traditional pedicure tools such as pumice stones and foot files can be slow, painful, and ineffective. We offer an alternative solution, providing salon-quality results in the comfort of your own home.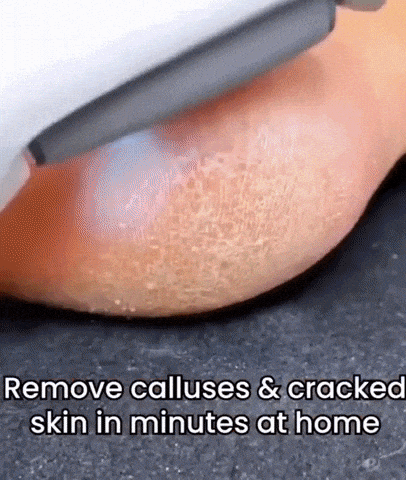 Uses automatic pressure adaptation technology to safeguard healthy foot skin. Your feet will look clean, smooth, healthy, and attractive thanks to the effective removal of stubborn dead skin and rough horny skin by the strong 360° rotating roller heads that automatically run at high speed.
Ergonomic wand design: easy to wear on both feet, front to back heels, toes, sides and balls of the feet.
Wireless, rechargeable and water resistant: USB charging is portable and made of waterproof material, which can easily clean the body.
2 speeds: This product has 2 speeds to allow easy maintenance or more powerful.
LED: light makes it easy to see in dim lighting.


Products include
1 * hair removal machine
1 * USB charging cable
1 * thin roller head
1 * Thick roller head
1 x protective cover
At Meliased we make sure our customers are covered under our 100% Satisfaction Guarantee Policy.
Return any item within 60 days hassle-free and have any item thaat comes damaged resent free of charge.
We always offer FREE 2-Day Shipping.