Electric EMS Foot Massager
Agathe P and 266 others like this product
Consists of massaging the feet in order to stimulate the reflex points. Relieves pain and aches.

Helps you lose weight and get back in shape.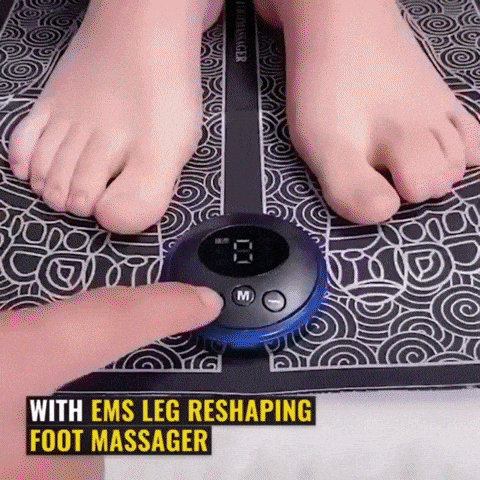 Electrical Muscle Stimulation (EMS) triggers muscle contraction using electrical impulses.
A soft and comfortable massage device. Lightweight, foldable, and easy to carry. You can relax at any time of the day.
FEATURES :

The technology of low-frequency electrical impulses stimulates reflex zones located on the feet.
Improves blood circulation and relieves pressure on the feet.
Adjustable frequency and intensity levels to meet your different needs.
Durable silicone footpad with a conductive surface.
Easy to use. Durable silicone footpad with a conductive surface
Lightweight and portable.
SPECIFICATIONS:

Size : 32,5 * 29,5 cm
Weight: 200g
THE PACK INCLUDES:

At Meliased we make sure our customers are covered under our 100% Satisfaction Guarantee Policy.
Return any item within 60 days hassle-free and have any item thaat comes damaged resent free of charge.
We always offer FREE 2-Day Shipping.