Creative Toy A4 LED ACRYLIC DRAWING BOARD
Agathe P and 266 others like this product
Improve your art quickly by using this handy drawing device. 
It's designed to help you make better paintings, tattoo stencils, technical drawings, 2D animations, calligraphy, and much more. The flicker-free LED technology reduces eye strain, making working on this lightbox super enjoyable. Meanwhile, the smart brightness memory function remembers the last setting and loads it when you turn on the light pad again.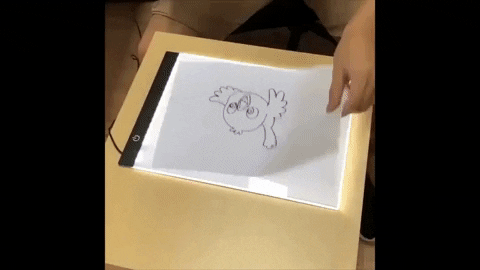 FEATURES:
 Light-up stencil board with adjustable brightness
 Made of durable, highly transmittant acrylic
 Flicker-free LED grid for comfortable use in any environment
 Super Bright and Eco-friendly LED ensures extreme low calorific value and life span of up to 50000 hours
 Flicker-Free & No radiation. Good for the eyes especially long-hour working.
 Smart brightness memory loads the last setting

 Can be powered using any power bank, USB port, or wall charger 
Specifications:
Frame size: about 33.3 * 21.5cm. / 30*20 cm
Working area: about 30.2 * 21.8cm (A4)
USB Cable length: 2 meter
Packing Included:
At Meliased we make sure our customers are covered under our 100% Satisfaction Guarantee Policy.
Return any item within 60 days hassle-free and have any item thaat comes damaged resent free of charge.
We always offer FREE 2-Day Shipping.