Collagen Face Mask Anti-Wrinkle - Korean Skin Care
Agathe P and 266 others like this product
THIS MASK WILL MAKE YOUR WRINKLES DISAPPEAR!😍🔥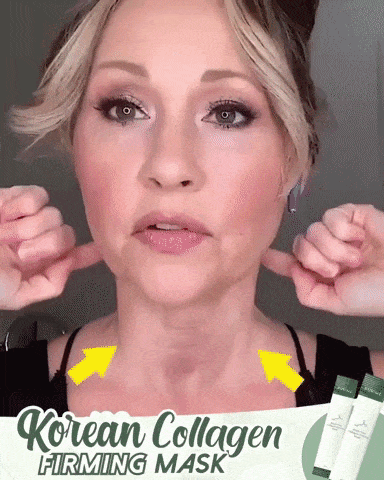 😍 Consists of 2 Ingredients for anti-aging:
Matrixyl 3000+ Complex penetrates deep into damaged skin and stimulates new collagen – a protein that makes skin appear plump and firm. Will cause a reduction in fine lines and wrinkles. 
Argireline: Combined properly with Matrixyl 3000+ Complex, literally makes your face look younger! Argireline works by binding to moisture. It can hold up to 1,000 times its weight in water, making it excellent natural skin plumper. Argireline helps your skin repair and regenerate itself after suffering from dryness, environmental stresses, or irritation. 
😍FEATURES:
• Effective detoxification and purification
• Repairing and moisturizing at the same time
• Reduce the appearance of fine lines and wrinkles
😍HOW TO USE:
Cleanse your face thoroughly with a gentle cleanser, suited to your skin type. Pat your face dry.
Apply the gel mask in gentle upward strokes and circular motions by using your fingers. (Never forget to apply the mask to your neck)
Wear the mask to sleep overnight, no night cream is needed after mask application. Only apply skincare the next morning after rinsing.
Use the gel mask every night before sleep regularly for optimal results. 
😍PACKAGE INCLUDES:
30 x Collagen Face Mask Anti-Wrinkle
At Meliased we make sure our customers are covered under our 100% Satisfaction Guarantee Policy.
Return any item within 60 days hassle-free and have any item thaat comes damaged resent free of charge.
We always offer FREE 2-Day Shipping.