Anti-freeze Glass Effervescent Cleaner
Agathe P and 266 others like this product
Effervescent car wash detergent tablets for compact glass wash
Multifunctional Glass Concentrated Effervescent Tablet Cleaner, the effect of one piece in 4L water is equivalent to 4L of regular glass cleaner. Not only have a cleansing effect also lubricates the glass, greatly reduces the wiper blade and glass friction force, full protection for good glass surface, extends wiper blade service life.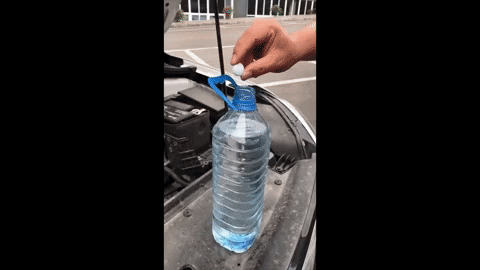 Dissolve thoroughly, no residual, and apply for all kinds of cars.
The liquid with effervescent tablets will not freeze even in cold winter.
Not only for car windshield but also can be used at glass or mirror etc.
Easy to removing bug splatter, bird droppings, tree sap, and road grime from your windshield.
Turns regular water into a powerful cleaning fluid, more conveniently and easily to use than traditional windscreen cleaner.
Specifications:
Color: Blue.
Bottle Size: 28mm x 100mm.
Tablet Size: 25mm x 5mm x 20 Pcs.
Main Material: Surfactant, Sodium bicarbonate, Citric acid.
Package Include:
1 x Anti-freeze Glass Effervescent Cleaner Set.
At Meliased we make sure our customers are covered under our 100% Satisfaction Guarantee Policy.
Return any item within 60 days hassle-free and have any item thaat comes damaged resent free of charge.
We always offer FREE 2-Day Shipping.