Chainsaw Sharpener - ShapePlus™
Agathe P and 266 others like this product
¡WE CELEBRATE OUR ANNIVERSARY WITH THIS 30% DISCOUNT!

Keeps your chainsaw extra sharp for years! 
You have an expensive chainsaw at home, but after a few months, you notice that it is not as sharp as it used to be. With this chainsaw sharpener, you can make sure that your chainsaw is still as sharp as when you bought it new. The chainsaw sharpener is suitable for every chainsaw, regardless of brand or type, so you can use your chainsaw again and again.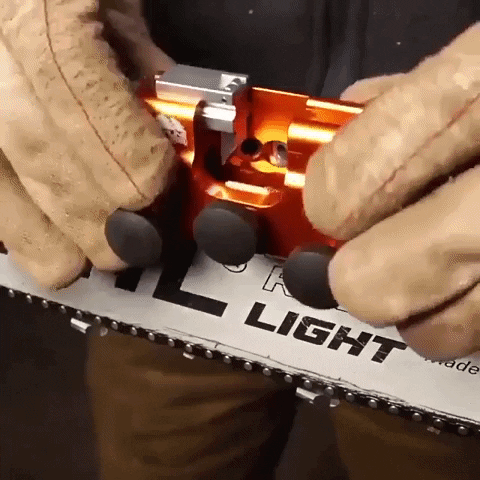 You clamp the sharpener on your chainsaw and turn it on, then you turn on the chainsaw and the sharpener sharpens the teeth. After using the sharpener, you can re-sharpen any block of wood or metal. Because of its compact size, you can easily store the sharpener in your toolbox so it's never in the way.

✔ Extra sharp result - by using the chainsaw sharpener, you make sure that your chainsaw gets extra sharp again so that you don't have to buy a new chainsaw when it is blunt.

✔ For any chainsaw - the chainsaw sharpener has a universal model, so it can be used for any chainsaw, regardless of the type or brand.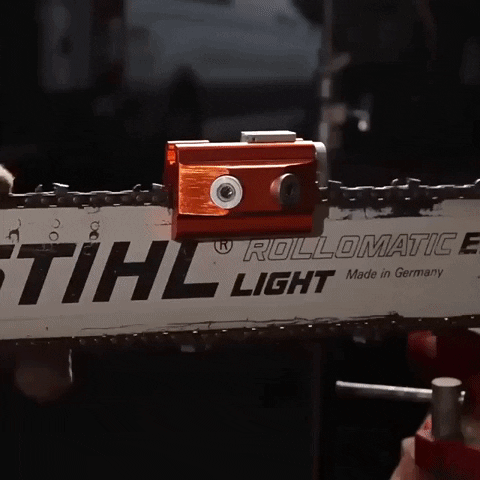 ✔ Easy to use - the sharpener is clamped onto the chainsaw and then tightened to fit, then you turn on the chainsaw and the sharpener sharpens the teeth.

✔ Compact size - the sharpener is made of high-quality material and has a compact size, so you can easily store it with your chainsaw or in your toolbox.
 SPECIFICATIONS:
Material: Metal and ABS
Dimensions: 13*8 CM
Color: Orange
BUY NOW AND GET ONE OF THE LAST UNITS AT A DISCOUNT!
At Meliased we make sure our customers are covered under our 100% Satisfaction Guarantee Policy.
Return any item within 60 days hassle-free and have any item thaat comes damaged resent free of charge.
We always offer FREE 2-Day Shipping.