Ceramic Tub Tile Repair Paste
Agathe P and 266 others like this product
NEW PRODUCT TO REPAIR CERAMIC SURFACES
This new paste will help you to repair; chips, scratches, dents, cracks, wear, and holes for any porcelain ceramic surface like tub, tile, shower, bathtub, vanities, or sink. Also work on fiberglass, stone, and plastic.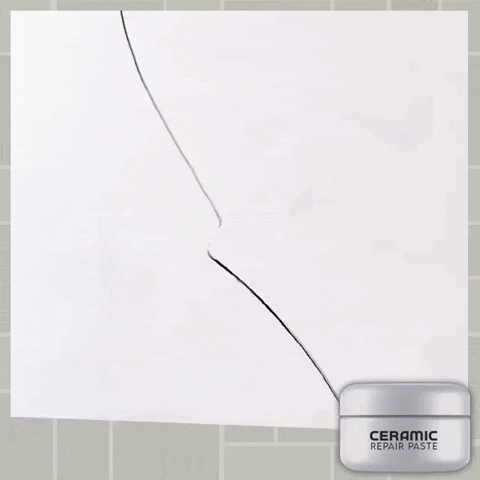 High performance- All of our mixture are permanent repairs. With strong adhesion and good stickiness, can be used as an adhesive for joint of component.

How to use- All you need is mix repair compound part A and part B together, apply them to damaged area, then smooth the surface.
Quick dry- It only takes about 10 minutes to get a dry surface after applied
Effective- Once dried, the surface is glossy and have porcelain-like appearance.
Precautions:
Drying time will vary depending on temperature. Generally, drying time is 24 hours.
Be sure to mix part A and part B thoroughly to achieve the desired repair results.
Clean the surface to be repaired first
Weight: 15g
At Meliased we make sure our customers are covered under our 100% Satisfaction Guarantee Policy.
Return any item within 60 days hassle-free and have any item thaat comes damaged resent free of charge.
We always offer FREE 2-Day Shipping.