Cat Toy - HunterCat™
Agathe P and 266 others like this product
😻

If cats had money, they'd buy one of these!

😻
Did you know that 86.7% of cats do not develop their natural physical abilities as they should, directly affecting your kitty's life expectancy?

Make them develop their abilities to the maximum with HunterCat™, an educational toy specially designed for your kitty's health, specifically designed to improve your pet's physical and mental abilities, considerably increasing their quality of life.
Hang the toy on the top of one of your doors or windows and be ready to play!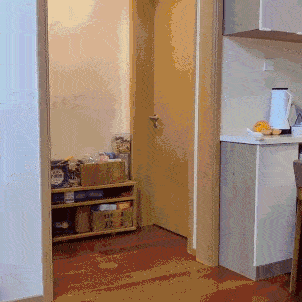 Benefits:
Physical and mental stimulation: exercise should be a daily habit if you want to really take care of your pet's health, since being animals of a hunting nature, they physiologically need to polish these instincts to stay physically and mentally healthy.
Anti-stress: lack of exercise and activity generally tends to impact your pet's mental health, which is one of the main factors that directly affect your cat companion's happiness.
Increased life expectancy: as you know, the above factors are very important for the overall health of your pet, thus having a direct impact on the life expectancy of your pet, and at the same time, on the quality of life he/she will have in old age, before leaving.
Technical Specifications:

Material: plush, plastic, metal.
Measurements: 180cms (elastic)
Weight: about 28g
Package includes: cat toy set, rope, lure, fastener.
At Meliased we make sure our customers are covered under our 100% Satisfaction Guarantee Policy.
Return any item within 60 days hassle-free and have any item thaat comes damaged resent free of charge.
We always offer FREE 2-Day Shipping.