3D Air Cushion Massage Brush Hair
Agathe P and 266 others like this product
NEW HAIRBRUSH FOR NO MORE HAIR BREAKAGE!

The way you brush your hair is the key to strong, healthy hair and the most overlooked step in hair care.
Our improved version of the 3D air cushion massage brush can not only gently loosen the knots without pulling or breaking the hair, but also can clean the hair loss left on the comb with one click. Perfectly take care of your hair, and make your hair beautiful.
- Improves blood circulation and massages the scalp and improves hair texture.
hair texture
- Reduces hair breakage and frizziness
- Cleanses hair and increases shine
- Works on wet and dry hair.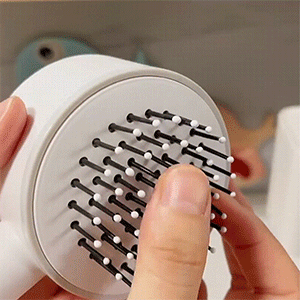 FEATURES:
The unique 3D air cushion design allows you to enjoy the fun of combing, and you can push the remaining hair into the comb with a button, which is simple and quick to clean, saving you time.
The soft comb gently cares for your hair, creates healthy, shiny hair, and will help reduce hair breakage, seal split ends and reduce frizz easily.
Ergonomic handle design, matte texture, non-slip and fashionable. It is made of safe, non-toxic plastic material for a soft touch and a secure grip without edge cuts.
It can perfectly massage and stimulate the scalp safely, remove dead skin cells, relieve stress and relax muscles, increase blood flow circulation, relieve hair loss, and promote scalp health and hair growth.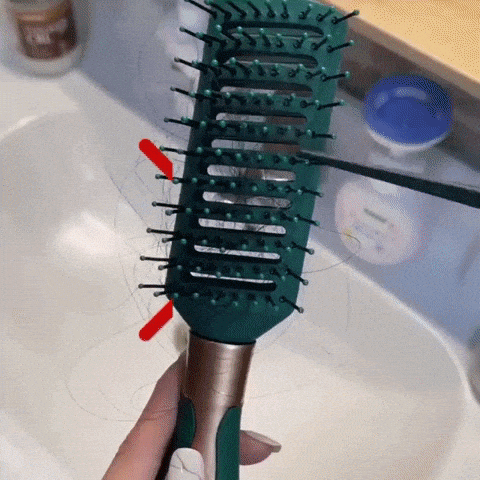 SPECIFICATIONS:

Material: Plástico
Color: blanco, verde, rosa
Peso del producto: 152g
Tamaño del producto: 25*9cm/9,8*3,5 pulgadas
At Meliased we make sure our customers are covered under our 100% Satisfaction Guarantee Policy.
Return any item within 60 days hassle-free and have any item thaat comes damaged resent free of charge.
We always offer FREE 2-Day Shipping.