Portable Sealing Machine
Agathe P and 266 others like this product
CLOSE AGAIN EVERYTHING YOU OPEN WITHOUT WASTING IT
Lock in Foods Flavor and Freshness. A good kitchen helper, sealing various bags! The product has two functions, both opening, and sealing.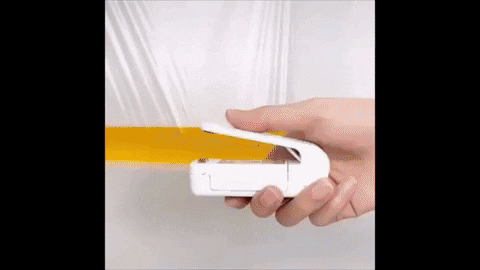 DUAL FUNCTIONS & HOOK DESIGN the bag heat sealer is not only a SEALING machine but an OPENING device. Unique Slot and Hook can shut off power when not in use and hang over any corner of the kitchen. Very safe and convenient mini bag sealing machine.
BEST FOR HOME USEThe bag sealer is perfect for sealing cereal bags, plastic party bags, treat bags, taker-bag, and plastic rolls. Re-use the original bag instead. to prevent air or insects from entering the bag keeps foods and snacks fresher, longer, healthier.
EASY TO USE This heat sealer machine is mini and portable. Operates simply with 2 AA alkaline batteries(Battery is not included in the package). Preheat the item by pressing 4~8 seconds before using, then simply slide it along the edge of any bag and it's sealed airtight.
HIGH-QUALITY ABS material, resistance to high and low temperature. Non-Toxic, Odorless, Durable and Compression, made with precision, the leader in sophisticated housewares and kitchen products.
SPECIFICATIONS:
Material: ABS 

Size: about 3.5x4x14.4 (cm)

Color: Brown / Gray.

Package Included:
1x Portable Sealing Machine.
At Meliased we make sure our customers are covered under our 100% Satisfaction Guarantee Policy.
Return any item within 60 days hassle-free and have any item thaat comes damaged resent free of charge.
We always offer FREE 2-Day Shipping.